About me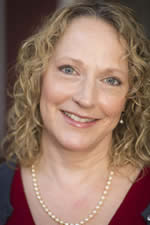 Jenifer Whitten-Woodring
Assistant Professor of Political Science
Department of Political Science
Peace and Conflict Studies Program
Global Studies PhD Program
Contact

Office Hours Fall 2015
Tuesdays 4:30-5:30 PM
Wednesdays 2-4 PM
And by Appointment
Biography
I am an Assistant Professor of Political Science Department at University of Massachusetts Lowell. As the immediate past President of the International Communication Section of the International Studies Association, my research is at the intersection of international relations, political communication and comparative politics. I focus on the causes and effects of media freedom and the role of media in repression and dissent across a range of regime types. I am particularly interested in how media function in democratizing countries and non-democracies. My book Historical Guide to World Media Freedom: A Country-by-Country Analysis (with Douglas Van Belle, CQ Press/Sage 2014) provides a detailed account of how the relationship between media and politics, and in particular media freedom, has evolved (and devolved) in 196 countries from 1948 to the present. My articles have been published in The Journal of Conflict Resolution, International Studies Quarterly, and Political Communication and are forthcoming in Political Science Research and Methods and the Journal of Human Rights.
I love to teach the courses that students are most afraid to take. This began years ago when I taught journalism to students who were terrified to write, and has continued at UMass Lowell as

I teach quantitative research methods to students who often lack confidence in their ability to understand and use statistics. I thrive on helping students to overcome their fears and barriers to learning. Currently I teach research methods (at the undergraduate and graduate level), Media and Politics Around the World, and the Politics of Repression and Dissent.

Prior to becoming a political scientist, I worked as a journalist in print and broadcast media and received five first place awards from the New York State Associated Press Broadcasters Association. I became particularly interested in media freedom and the relationship between media and politics when I was a journalism instructor and student newspaper adviser, first at Cedar Crest College and then at California State University at San Marcos. To pursue these research interests, I went back to school and completed my PhD in Politics and International Relations at the University of Southern California in 2010. I also have a master's degree in Radio, Television, and Film from Syracuse University's Newhouse School.