NOVEL TECHNIQUES FOR SENSING APPLICATIONS
BINDERLESS CONDUCTIVE INKS FOR STRUCTURAL HEALTH MONITORING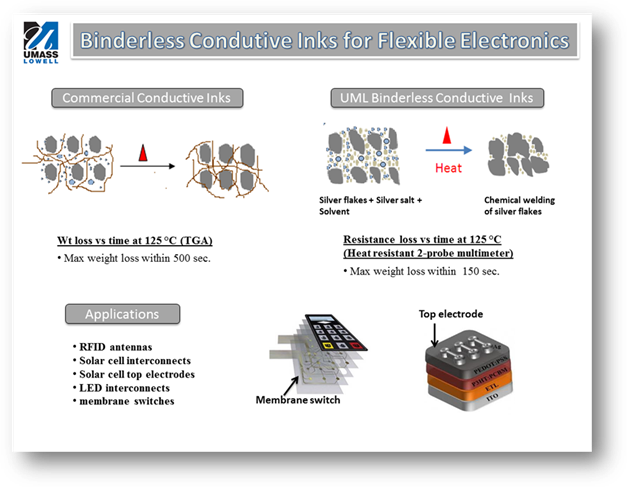 We are developing novel silver conductive inks that do not contain any polymeric binders in the formulation unlike commercially available silver conductive inks. Polymeric binders in inks serve as a transport agent and also hold the silver flakes together. Our formulation contains a silver organometallic salt which decomposes at temperatures of 120 oC to give reactive silver which chemically welds the silver flakes together. We also employ a unique solvent system which acts as transport system for the inks and keeps the flakes uniformly dispersed in the solution. The basic aims of our study is:
(1) To make high conductive inks that can reach conductivity of at least one magnitude less than that of silver ( 6.3 × 107 ) at low sintering temperatures of below 120 oC.
(2) To ensure that the ink maintains a stable viscosity during printing process in roll to roll coating/printing process.
The inks can be printed on flexible substrates such as polyester films to form pin-hole free conductive patterns. Applications of our inks can range from interconnects for solar cells, LEDs and flexible RFID antennas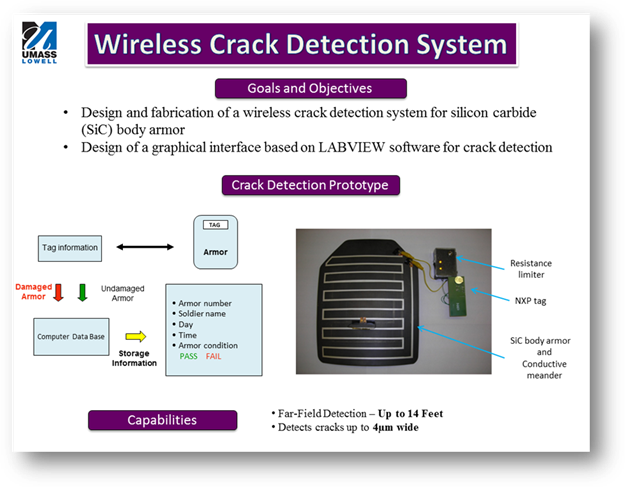 DETECTION OF METAL ION CONTAMINANTS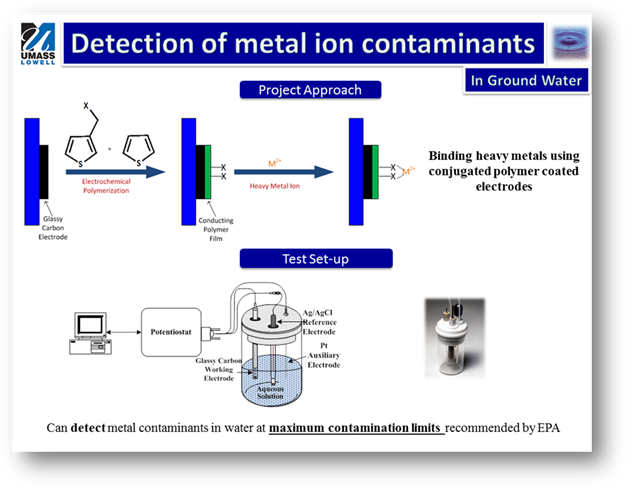 The qualitative and quantitative detection of metal contaminants in soil and groundwater currently requires detailed sampling procedures followed by laborious and time consuming laboratory analysis. Technologies capable of detecting these chemicals on site are highly desirable. Using voltammetric sensors both qualitative analysis (identification of specific metals) and quantitative analysis (target ion concentration) are possible. Conducting polymers adsorbed on the electrode surface increases the scope of voltammetric analysis. The focus of this research project is to develop novel conducting polymer electrode surfaces that allow detection of metals at concentrations lower than the maximum contamination limits in water recommended by the EPA. These electrodes may be either highly selective to a particular metal ion or broadly selective. In this project we have,
Developed a prototype voltammetric sensor capable of detecting the presence of heavy metals in solution.
Investigated the role of functional dopants in the detection of heavy metals.
Synthesized novel monomers incorporating functional groups capable of metal ion chelation.