Bridgette Maria Budhlall, Ph.D.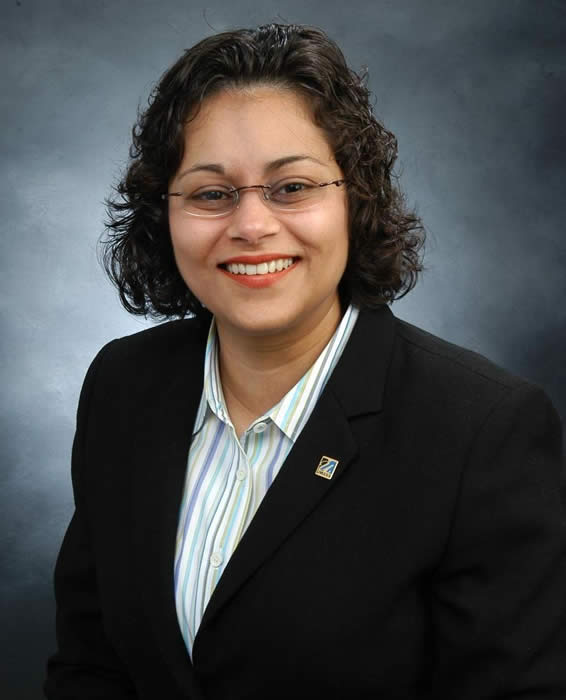 Bridgette Maria Budhlall, Ph.D.
Associate Professor
Department of Plastics Engineering &
UML Nanomanufacturing Center of Excellence

Contact Information
University of Massachusetts
One University Avenue
Ball Hall 203B
Lowell MA. 01854.
Phone: 978-934-3414
Fax: 978-934-3089
Email: Dr. Bridgette Budhlall
Welcome to my Polymer Colloids and Soft Matter research group. Our group studies the chemistry and physics of nanocolloidal systems. These colloidal entities are assembled and fabricated into more complex supracolloidal structures.
We specifically focus on the synthesis of nanostructured materials with controlled morphologies specifically designed to trigger and control motility and assembly, the development of methods for self-assembly of colloidal matter, the understanding of the molecular interactions involved between molecular and colloidal building blocks and potential macroscopic substrates. I find it important that my technology be scaled-up and is of use in a variety of industrial applications ranging from biosensors, chemical sensors and nanofluidic devices, smart coatings, electronic inks and adhesives, drug delivery systems, polymers for cellular transport and analysis and for biomedical devices.