Bridgette Maria Budhlall, Ph.D.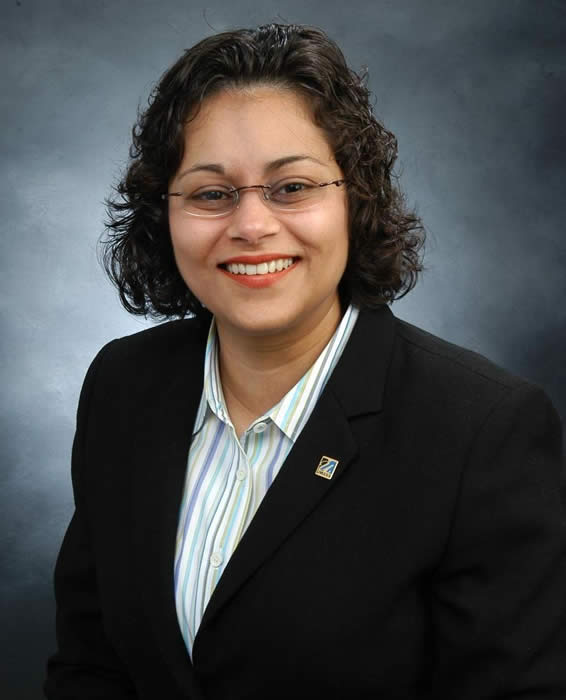 Bridgette Maria Budhlall, Ph.D.
Associate Professor
Department of Plastics Engineering &
UML Nanomanufacturing Center of Excellence

Contact Information
University of Massachusetts
One University Avenue
Ball Hall 203B
Lowell MA. 01854.
Phone: 978-934-3414
Fax: 978-934-3089
Email: Dr. Bridgette Budhlall
I received my B.Sc. degree with Honors in Natural Sciences, double-majoring in Analytical Chemistry and Biochemistry, from the University of the West-Indies, St. Augustine, Trinidad in 1992. I spent two years working as an R&D Chemist developing vinyl-acrylic latex for pressure sensitive adhesive applications and styrene-acrylic emulsions for architectural coatings.
My doctoral work was conducted at Lehigh University, Bethlehem, PA. with Professor Mohammed El-Aasser in the Emulsion Polymers Institute in the Department of Chemical Engineering as part of the Polymer Science and Engineering program. I received my Ph.D in 2000 for a dissertation entitled: "Grafting Reactions in the Emulsion Polymerization of Vinyl Acetate using Poly(vinyl alcohol) as Emulsifier".
Upon graduation, I was hired into the Ph.D Career Development Program at Air Products & Chemicals, Inc., PA. where I conducted three one-year rotations in each of the three divisions: Polymer Chemicals Technology, Corporate R&D Science & Technology Center (CSTC) and Gases and Electronics Advanced Technology. I gained experience developing photoresist polymers for nanolithography and supported the development of a high-throughput, integrated monolith catalyst reactor system, the Monolith Loop Reactor. I spent the next three years in CSTC as the Project Leader for the High Refractive Index Fluids for 193nm Lithography Program where I was responsible for invention, implementation, and support of advanced immersion fluids for 193nm Immersion Lithography. I also lead and coordinated the Stage Gate of this program, including the development and feasibility efforts between Electronics R&D, Corporate R&D and Electronics Business Development team members.
In 2006, I was awarded an International Network of Emerging Science & Technology (INEST) Fellowship from Phillip Morris USA to spend the year working with Professor Orlin D. Velev in the department of Chemical and Bimolecular Engineering at North Carolina State University, Raleigh, NC. There, I synthesized novel polymer microcapsules with core-shell morphology comprising of Au@Polymer that are microwave-, photo- and thermo-responsive.
In 2007, I joined the Department of Plastics Engineering at the University of Massachusetts Lowell. I am a member of the Nanomanufacturing Center at UML, where my Polymer Colloids group studies the chemistry and physics of nanocolloidal systems. These colloidal entities are assembled and fabricated into more complex supracolloidal structures.
I currently conduct research on the synthesis of nanostructured materials with controlled morphologies specifically designed to trigger and control motility and assembly, the development of methods for self-assembly of colloidal matter, the understanding of the molecular interactions involved between molecular and colloidal building blocks and potential macroscopic substrates. I find it important that my technology be scaled-up and is of use in a variety of industrial applications ranging from biosensors, chemical sensors and nanofluidic devices, smart coatings, electronic inks and adhesives, drug delivery systems, polymers for cellular transport and analysis and for biomedical devices.