Home
Contact us
Teaching
Research
Services
Seminars
Useful links Wikis forums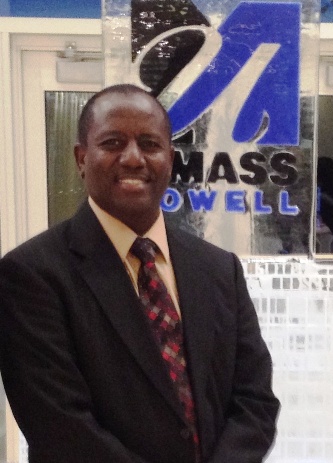 Dr.Garelnabi
Welcome to our website, this site is intended to give you more information about the courses I teach, research interest, professional and community services, and contact information, and links to sites of interest.

Our research interest is focused around basic mechanisms of oxidative stress, inflammation and lipoproteins modification in atherosclerosis and associated metabolic disorder syndromes.

We are also interested in new clinical and diagnostic biomarkers development and validation studies please visit the research link for more information about my current projects and research team.

The current professional and community services can be seen in the service section, please visit the link to explore my current service activities and see how you can get involved.

My personal WIKI can be accesses by all, please visits this section for the currently active discussion forms. Student's courses related Wiki will only be accessed by current enrolled student.

Pleases feel free to contact us preferably by email for any course or research interest. For more detailed information on the courses Dr. Garelnabi teach please visit the link for teaching.
Recent Publications
Mahdi Garelnabi

, Krithika Selvarajan, Dmitry Litvinov, Nalini Santanam, Sampath Parthasarathy, Dietary oxidized linoleic acid lowers triglycerides via APOA5/APOClll dependent mechanisms: Atherosclerosis, 199:304–309, 2008
Jaichander Pricilla, Selvarajan Krithika, Garelnabi Mahdi, Parthasarathy Sampath.Induction of paraoxonase 1 and apolipoprotein A1 gene expression by aspirin. J. Lipid Res. 49: 2142–2148, 2008
Mahdi Garelnabi,

Virgil Brown, Ngoc-Anh Le, Evaluation of a novel colorimetric assay for free oxygen radicals as marker of oxidative stress,

Clin Biochem.

41, 1250-1254, 2008
Sampath Parthasarathy, Dmytri Litvinov, Krithika Selvarajan, Mahdi Garelnabi, Lipid peroxidation and decomposition — Conflicting roles in plaque vulnerability and stability,  Biochimica et Biophysica Acta 1781, 221–231, 2008
Achuthan Raghavamenon, Mahdi Garelnabi, Sainath Babu, Alex Aldrich, Dmitry Litvinov, and Sampath Parthasarathy α-Tocopherol Is Ineffective in Preventing the Decomposition of Preformed Lipid Peroxides and May Promote the Accumulation of Toxic Aldehydes: A Potential Explanation for the Failure of Antioxidants to Affect Human Atherosclerosis:

Antioxid. Redox Signal.

11, 1237–1248, 2009
Mahdi Garelnabi

, Vinod Gupta, Venkatesan Mallika, Jayashree Bhattacharjee, Platelets oxidative stress in Indian patients with ischemic heart disease J Clin Lab Anal. 24(1):49-54, 2010
Mahdi  Garelnabi

, Emir Veledar, Jerome Abramson, Nalini Santanam , Jill White-Welkley, William Weintraub, and Sampath Parthasarathy, Physical inactivity and cardiovascular risk: Baseline observations from men and pre-menopausal women,

J Clin Lab Anal; 24(2):100-105, 2010
Dmitry Litvinov, Krithika Selvarajan, Mahdi Garelnabi, Larissa Brophy, Sampath Parthasarathy; Anti-atherogenic actions of azelaic acid, an end product of fatty acid peroxidation. Atherosclerosis

;209(2):449-54, 2010
Mahdi Garelnabi

, Litvinov Dmitry, Parthasarathy Sampath. Evaluation of a gas chromatography method for azelaic acid determination in selected biological samples. North Am J Med Sci; 2: 397-402, 2010
Mahdi Garelnabi.

Emerging Evidences from the Contribution of the Traditional and New Risk Factors to the Atherosclerosis Pathogenesis. J of Med Sci, 10; 136-144, 2010
Mahdi Garelnabi,

Vinod Gupta, Venkatesan Mallika, Jayashree Bhattacharjee,

Platelet Nitric Oxide Signaling System in Patients with Coronary Artery Disease.

Ann Vasc Dis .4 (2); 99–105, 2011
Mahdi Garelnabi, Veledar E, White-Welkley J, Santanam N, Abramson J, Weintraub W,  Parthasarathy S. Vitamin E differentially affects short term exercise induced changes in oxidative stress, lipids, and inflammatory markers. Nutr Metab Cardiovasc Dis. 2012 Oct;22(10):907-13.
Younis A, Clower C, Nelsen D, Butler W, Carvalho A, Hok E, Mahdi Garelnabi. The relationship between pregnancy and oxidative stress markers on patients undergoing ovarian stimulations. J Assist Reprod Genet. 2012 Oct;29(10):1083-9. doi: 10.1007/s10815-012-9831-x. Epub 2012 Jul 14. PubMed PMID: 22798064.
Mahdi Garelnabi Lor K, Jin J, Chai F, Santanam N. The paradox of ApoA5 modulation of triglycerides: Evidence from clinical and basic research. Clin Biochem. 2012  (12)00537-1.
Dmitry Litvinov, Halleh Mahini, Mahdi Garelnabi, Antioxidant and anti-inflammatory role of paraoxonase 1: implication in arteriosclerosis diseases. North Am J of Med Sci, 2012
BOOK CHAPTERS
Sampath Parthasarathy, Meera Penumetcha, Mahdi Garelnabi, Nalini Santanam.

The Oxidation Paradox in Atherosclerosis, In: Coronary Artery Disease: Risk Promoters, Pathophysiology and Prevention, Jaypee Brothers (P) LTD, New Delhi,

ISBN:

81-8061-450-6, 2005
Sampath Parthasarathy, Achuthan C. Raghavamenon, Mahdi Garelnabi, and Nalini Santanam, Oxidized Low Density Lipoprotein, Free Radicals and Antioxidant Protocols; Series:

Methods in Molecular Biology

, Vol. 610 Uppu, R.M.; Murthy, S.N.; Pryor, W.A.; Parinandi, N.L.  ISBN: 978-1-58829-710-5, 2009.

Mahdi Garelnabi,

Javier E. Horta, and Emir Veledar: Platelet Activation in Ischemic Heart Disease: Role of Modulators and New Therapies, Ischemic Heart Disease. ISBN 978-953-307-790-1. 2012.

Mahdi Garelnabi

, Srikanth Kakumanu and Dmitry Litvinov, Role of oxidized lipids in atherosclerosis: Oxidative Stress, ISBN 979-953-307-748-1. 2012.