---
Publication Presentation Teaching Applied Math Seminar CV Software
---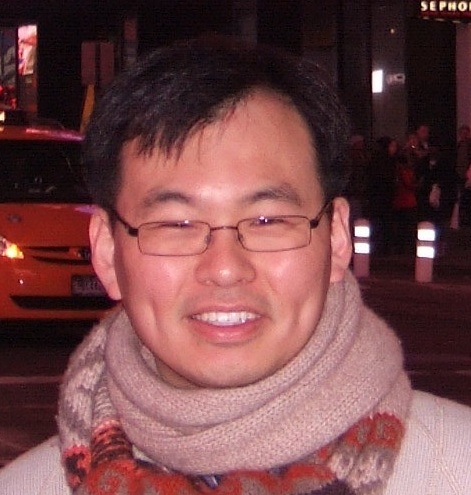 About me
Welcome to my homepage. I am an applied and computational mathematician and currently an Assistant Professor in the Department of Mathematical Sciences at the University of Massachusetts Lowell
I am working on several projects:
High-performance fast solver for waves in 3-D multi-layered media using the Fast Multipole Method (FMM) (Please visit this website to see what is the FMM and who is working on) and treecodes.


Periodizing scheme for patterned multi-layer dielectric media (Scattering from 1000 layers shown on the right. Click the figure to see the high resolution version).


Volume integral equations for Maxwell's equations (See the book cover on the right).


In general, I am interested in Scientific computing, numerical solutions of PDEs, and Applied Mathematics. My publications and recent presentations are listed below. Please email me if there are any comments or questions.
---






























---
Recent and Upcoming Talks and Conferences
SIAM Annual meeting 2018, Minisymposium (Co-organizer and Speaker) Portland, OR, July 12, 2018 (Scheduled)


SIAM Conference on Analysis and PDEs, Baltimore, MD, Dec. 9, 2017


Massachusetts HPC day, UMass Dartmouth, May 25, 2017


Scientific Computing Seminar, Brown University, April 14, 2017


Space Physics Seminar, University of Massachusetts Lowell, Sep. 9, 2016


SIAM Annual Meeting 2016, Minisymposium (Co-organizer and Speaker), Boston, MA July 12, 2016


University of Massachusetts Dartmouth, Computational Math Seminar, Apr. 4, 2016


University of Delaware, Numerical Analysis and PDE Seminar, Mar. 17, 2016


Numerical Simulation and Theoretical Analysis in Computational Physcs, Workshop at Peking University, Dec. 27, 2015, Beijing, China


The 8th International Congress on Industrial and Applied Mathematics (ICIAM 2015), Minisymposium, Beijing, China, Aug. 13, 2015


Dartmouth College, Math Colloqium Talk, Nov. 13, 2014


2014 CMBS-NSF Conference:Fast Direct Solvers for Ellipic PDEs ,(Organizers : Alex Barnett , Min Hyung Cho, Adrianna Gillman , and Leslie Greengard), Dartmouth College, June 23-June 29, 2014


SIAM Annual Meeting 2014, Minisymposium (Co-organizer and Speaker), Chicago, IL July 7-July 11, 2014


Ehwa Womans University, Applied Seminar talk Seoul, Korea, Sep. 3, 2013


SIAM Annual Meeting 2013, Minisymposium (Co-organizer and Speaker), San Diego, CA July 8-July 12, 2013


Computational Science and Engineering (CSE13), Minisymposium, Boston, MA Feb. 25-Mar. 1, 2013


University of Massachusetts Dartmouth, Colloquium talk, Oct. 3, 2012


Scientific Computing and Applications (SCA) 2012, Contributed talk, Univ. of Nevada, Las Vegas, April 1-4, 2012


SIAM-South Eastern Atlantic Section (SIAM-SEAS) 2012, Minisymposium, Univ. of Alabama Huntsville, March 24-25, 2012


The 7th International Congress on Industrial and Applied Mathematics (ICIAM 2011), Contributed talk, Vancouver, Canada, July 18-22, 2011


SIAM-South Eastern Atlantic Section (SIAM-SEAS) 2011, Minisymposium, Univ. of North Carolina at Charlotte, March 26-27, 2011


Computational Science and Engineering (CSE11), Minisymposium, Reno, NV, USA, Mar. 1, 2011


---