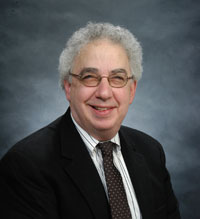 ---
Courses
47.269 Research I: Basics
47.272 Abnormal Psychology
47.477 Contemporary Trends in Psychology: Addictions
---
Guides
---
Contact Information
Office: Mahoney 110A
Phone: 978.934.3961

Office Hours - SPRING 2013

Monday, Tuesday, Thursday
9:30 - 11:00
Other times by appointment
Dr. Siegel is the Chair of the Department of Psychology. He is also program coordinator for the Department's graduate Behavioral Intervention in Autism program, and he coordinates the online Psychology major.
---
Class Schedule - Spring 2013 Semester
47.477.061
Seminar Contemporary Trends: Addictions
Online
47.477.202
Seminar Contemporary Trends: Addictions
TR 11:00-12:15
MA 206
---
Biographical Info
Dr. Siegel's training and background are in clinical psychology, and he has practiced as a psychologist for many years. His interests include cognitive-behavioral methods of therapy, as well as aspects of personal adjustment and coping with stress and the psychology of addictions.
He is the coordinator of undergraduate programs for Continuing Education students majoring or concentrating in psychology, and for graduate students in the online Behavioral Intervention in Autism programs. In addition, he was the first member of the Psychology Department to begin teaching online, and he works very closely with UMass Lowell's on-line staff to develop new on-line courses and programs.

Dr. Siegel's interests include gardening and landscape design, as well as travel to Israel to visit family.