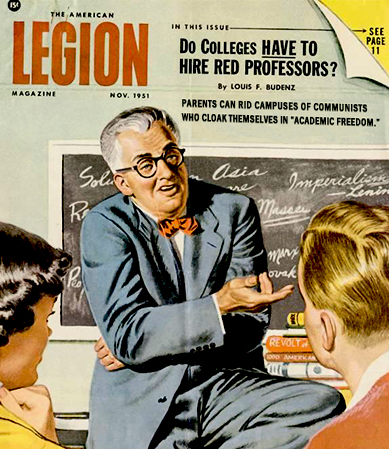 Update in progress...10/12/2012
Douglas O. Linder, "State v. John Scopes," University of Missouri-Kansas City.
"Enemies from Within": Senator Joseph R. McCarthy's Accusations of Disloyalty, February 9, 1950, HistoryMatters.
"National Suicide": Margaret Chase Smith and Six Republican Senators Speak Out Against Joseph McCarthy's Attack on "Individual Freedom," June 1, 1950.
Richard Hofstader, "The Paranoid Style in American Politics," Harpers Magazine, November, 1964, posted at Columbia University.

Nelson Jones, "The Politics of Creationism," New Statesman, August 24, 2011.
Paul Krugman, "Republicans Against Science," Op-Ed, New York Times, August 28, 2011.
Jeremy W. Peters, "Santorum Writings Voice Strikingly Consistent Views," news analysis, New York Times, March 19, 2012.
The Values and Beliefs of the American Public, Wave III, Baylor University Religion Survey, September 20, 2011. (pdf)