Spatial Systems Laboratory:
Spring 2001 Tee-shirt
FRONT:

---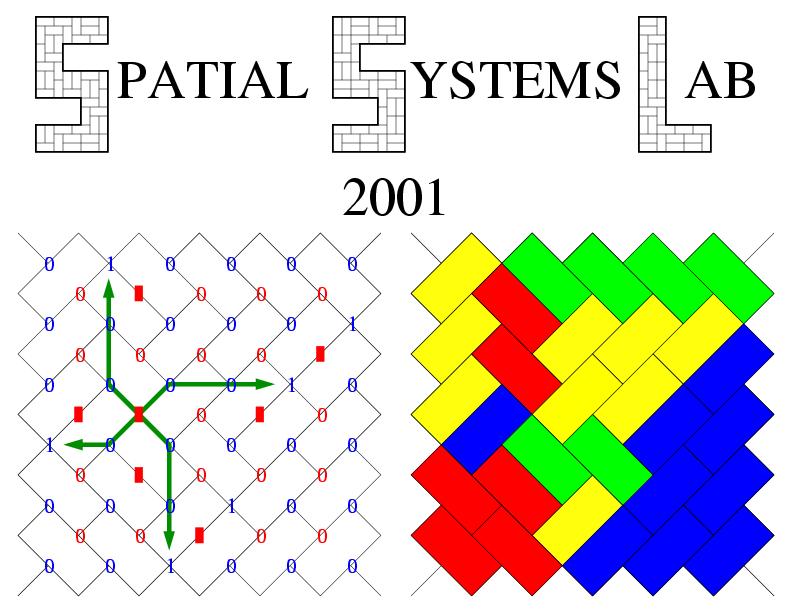 ---
The image on the front is an illustration from part of the proof of the Baxter permutation theorem.

BACK:
---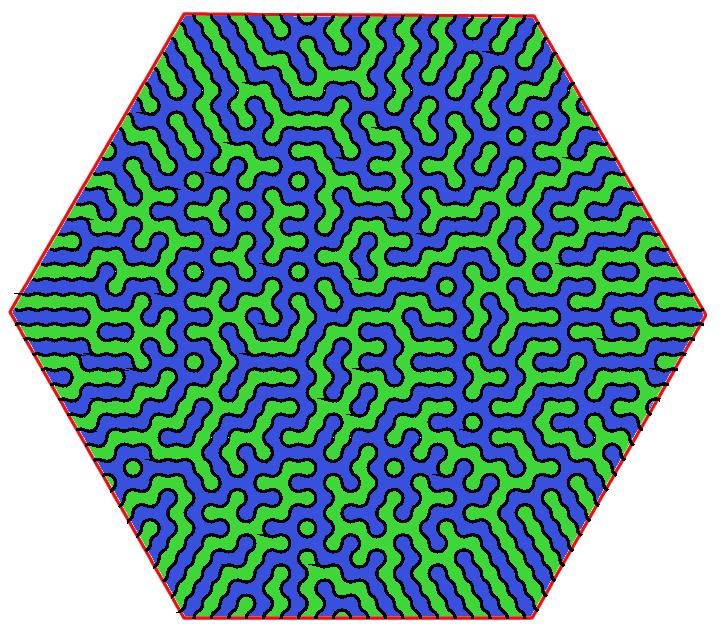 ---
The image on the back is a large hexagonal fully-packed loop-state, colored in. To find out what the pictures on the shirts mean, go to http://jamespropp.org/shirt3.html.