Undergraduate Research Project in Random Tilings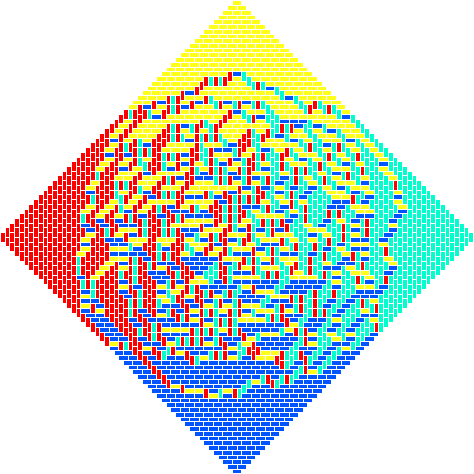 Randomly tiled order 50 Aztec Diamond, showing differences in its local statistics.
---

Members
Why we are so interested in random tilings of Aztec diamonds

Links related to mathematics

Our scrapbook of pictures

Random tilings in motion
---
This page maintained by Matthew Blum.
Last updated April 28, 1997.