Welcome!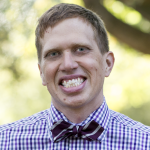 Office Hours
Summer 2016 Office Hours:
By Appointment
I am an Assistant Professor in the Department of Political Science at the University of Massachusetts Lowell. My research focuses on American politics and political methodology. I am particularly interested in sub-national politics, organized interests, political communication, and public opinion.
For Students
If you are a student and interested in working on a research project, please contact me in person or via email. UMass Lowell offers many options for undergraduates to serve as paid research assistance. I am happy to provide you with more details on my projects in progress and the funding available for them.
Click here to download a copy of my CV.