About me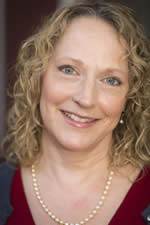 Jenifer Whitten-Woodring
Associate Professor &
Director of the Global Studies PhD Program
Department of Political Science
Peace and Conflict Studies Program
Global Studies PhD Program
Contact

Office Hours Fall 2015
Tuesdays & Thursdays:
11 AM - 12 PM
Wednesdays: 10 AM - 11 AM
And by Appointment
Biography
Jenifer Whitten-Woodring is an Associate Professor of Political Science and Director of the Global Studies PhD Program at the University of Massachusetts Lowell. Her research focuses on the causes and effects of media freedom and the role of media in repression and dissent. Her current projects include studies of how media freedom and internet access influence government respect for human rights, including physical integrity rights, women's political, economic and social rights, workers' rights, and gay rights. She also investigates the effects of media freedom and social intolerance on conflict.
Her book, Historical Guide to World Media Freedom, a Choice Outstanding Academic Title for 2015 (CQ Press/SAGE 2014, with Douglas Van Belle), analyzes the evolution and devolution of media freedom in 196 countries from 1948 to 2013. Her articles have been published in The Journal of Conflict Resolution, International Studies Quarterly, and Political Communication, Political Science Research and Methods, The International Journal of Press/Politics and The Journal of Human Rights. She is a past Chair of the International Communication Section of the International Studies Association and current Secretary of the Human Rights Section of the American Political Science Association. She previously served as Secretary/Treasurer of the Foreign Policy Section of the American Political Science Association.
Whitten-Woodring loves to teach the courses students are most afraid to take, especially quantitative research methods. She also enjoys teaching courses in comparative media and politics and repression and dissent. She is part of the leadership team for the Emerging Scholars Program, which facilitates research partnerships between promising undergraduate students and faculty mentors. She is also an associate with the UMass Lowell Center for Women and Work.
Prior to becoming a political scientist, Whitten-Woodring worked as a journalist in print and broadcast media and received five first place awards from the New York State Associated Press Broadcasters Association. She became particularly interested in media freedom and the relationship between media and politics when she was a journalism instructor and student newspaper adviser, first at Cedar Crest College in Allentown and then at California State University at San Marcos. To pursue these research interests, she went back to school and completed her PhD in Politics and International Relations at the University of Southern California in 2010. She also has a master's degree in Radio, Television, and Film from Syracuse University's Newhouse School, and a bachelor of fine arts degree in Communication from Emerson College.