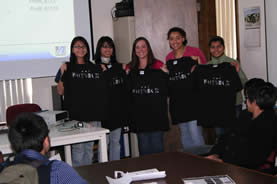 The members of David #1, the winning team in the 2010 Photonics Center Physics Activity Day Challenge, show off their prizes!.


MARCH 2010 PHYSICS ACTIVITY DAY
On March 18th, 2010, 18 Students from Esteban Dominguez' Lowell High School AP Physics Class attended the second Photonics Center Activity Day. Students were charged with designing an optical communication system using a variety of light-emitting diodes (LEDs). Students were given a budget, and tasked with developing an optical language with which they could transmit data across the room using the LEDs. Following a lab tour and a pizza lunch, students competed to see who could transmit a sentance the fastest, and with the greatest accuracy. Team David #1, won the event by transmitting 46 characters in less than 4 minutes, 30 seconds, with an error rate of less than 7%!! The day ended with Liquid Nitrogen ice cream and prizes for the winning team!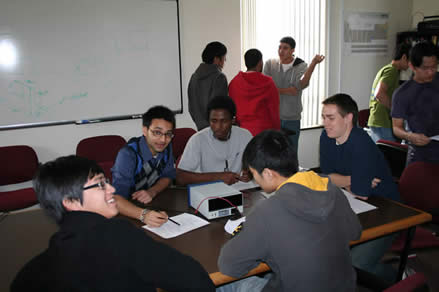 1. Team Plasmon develops their language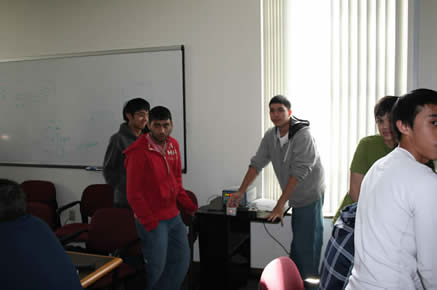 2. Testing out the communication system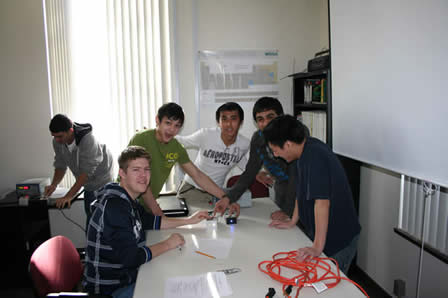 3. Testing out the language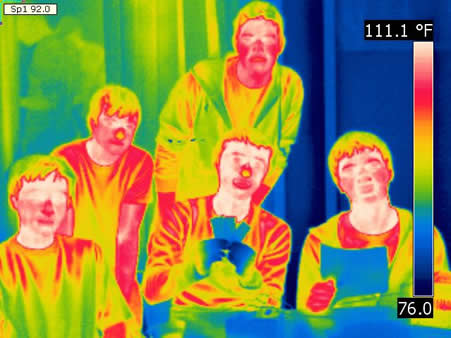 5. A thermal image of one of the teams...